Enjoy a spacious floor plan with the room you need to enjoy your dream home!
The Blue Spruce is built in two modules in our factory, delivered and set up at your location on the foundation, and tied into the on-site utilities.
1,350 Square Feet
3 Bedrooms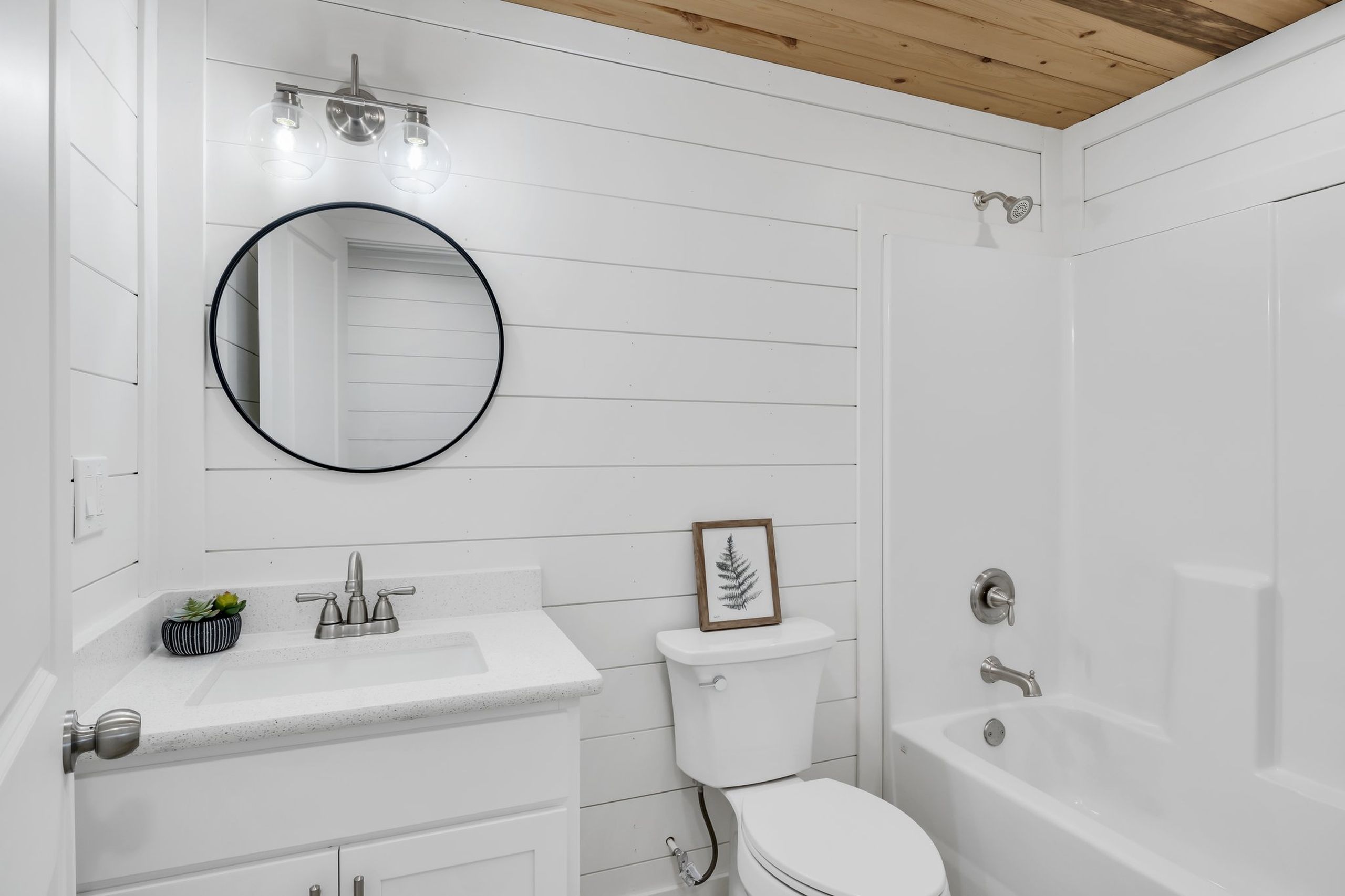 2 Bathrooms
Living Area
Spacious Kitchen
Laundry Area
MSRP: $228,960  |  Sale Price: $195,570
(Price does not include foundation costs)
How Do You Know If

The Blue Spruce Home is right for you?
Although we build your home in our factory, the site still needs to be fully ready with utilities, sewer, water, etc before the home can be delivered.
The team at Dreamwood Homes is here to help and assist you as much as we can through the entire process. Here is the overall process we follow to help make your new home a reality:
Find Your Home
Take our online assessment to find out if we are a fit for your project.
Site Evaluation
We visit your land to determine access and site preparation needs.
Begin Your Home Journey
Choose your custom options and place your deposit.
Construction & Site Preparation
We begin construction in our shop while the site is prepared with the foundation, utilities, etc.
Pre-Delivery Walkthrough
Upon completion, visit your home at the factory and receive owner instructions and next steps.
Love Your Home!
Your home is delivered, set up, and ready for you to live in!
Customization
We provide a full range of customization with exterior and interior colors, features, and more.
Local
We are based in Fremont County and understand what's important in a home in the CO weather.
Warranty
We provide a 1-year bumper-to-bumper warranty.
Licensed
We are a licensed home builder in CO, and our homes are fully engineered and state-approved.
Cost-effective
Our goal is for every landowner to have access to attainable housing.
Transparency
We invite you to visit your home on the factory floor before we ship it.
Assistance
Our team is here to help provide as much assistance as possible during the purchasing and installing process.
Speed
Typical home turnaround is 3-4 months after permit approval.
If you are looking for plenty of bedrooms and living space without the frustrations or expenses of traditional home construction, then The Blue Spruce is a great option!
And when you work with Dreamwood Homes, you can have peace of mind that you are getting the best when it comes to service, materials, construction, and custom features for your factory-built home.
Take our assessment or contact our team today to get started!